A MESSAGE FROM THE SUPERINTENDENT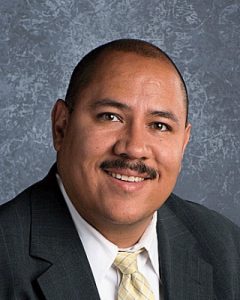 Greetings District 89 students, families and community members,
School District 89 serves the communities of Maywood, Melrose Park and Broadview. We have a little over 5,000 student enrolled in our 9 schools. We have 6 elementary schools, a dual language academy and two middle schools in our district. We believe that all of our students are capable of learning at high levels. This year we have already spent a tremendous amount of time and resources to ensure our academic curriculum adequately meets the needs of our students. Should you ever have any questions regarding the academic progress of your child, please do not hesitate to contact their teacher and/or principal.
Sincerely,
Dr. David Negron
Superintendent of Schools
[email protected]
PLANS FOR THE 2017-2018 SCHOOL YEAR
The 2017-2018 school year is off to a great start! This summer we had hundreds of teachers participate in summer learning opportunities in a variety of curricular areas including reading, mathematics, science, social studies and Positive Behavior Interventions and Supports (PBIS) to name just a few. We also hosted our second Leadership Academy for all of our district administrators.
We will continue to work hard to ensure that we provide quality professional development for all of our district teachers and staff. This investment in our staff will have a direct positive impact on our students. Furthermore, we have made significant investments in providing our teachers and students with additional resources across all grade levels. We want to make sure that our students have the necessary resources and tools to be successful. I hope you are all enjoying the last days of summer and I look forward to seeing you all at future district and community events.