A MESSAGE FROM THE SUPERINTENDENT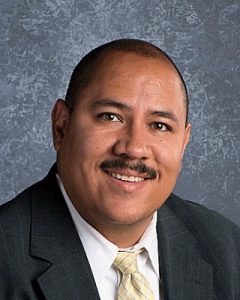 Greetings District 89 students, families and community members,
Greetings D89 Students, Families and Community Members,
I want to take this time to provide you with some information regarding major initiatives and programs across our district. Here are just some of the items you will read about in the most recent community newsletter:
Partnership with Dominican University
Grants Awarded
1:1 Technology Initiative
New Curricular Resources
Air Conditioning
You can always find relevant and up-to-date information on our website. In the coming months, we will also have information regarding our district's work on developing a standards-based grading and report card system for our students. This system will provide our families with more detailed and relevant information on their child's academic progress.
I know it is hard to believe but winter has arrived. As a district we closely monitor the weather forecasted by the National Weather Service when making a decision to close school due to inclement weather. We know that closing school is disruptive to the learning process and to the families and we take this step only when it is absolutely necessary in order to ensure the safety and well-being of our families, students and staff. In the event that we need to close school, the information will be immediately posted on our website, social media and through all local media channels (2, 5, 7, 9 and 32) as well as radio stations such as WBBM-780 and WGN 720. You may also check our status on the following website: http://www.emergencyclosingcenter.com/
Last year as a school district we used e-Learning days to make up time missed from school due to emergency days/snow days. We hope to use e-Learning days again this year should we have to use any emergency days/snow days. If we do close school and initiate an e-Learning day, this information will be communicated as soon as possible to our students and families. Additional information regarding e-Learning days can be found on our website at: https://www.maywood89.org/elearning-days/
Importantly, I want to remind our families that attendance is an important aspect of a child's academic success. We ask you to please schedule, when possible, appointments for your children outside of school hours so that your child doesn't miss important instruction. Research shows that children with excellent attendance consistently perform well academically.
I hope you all enjoy the upcoming holidays with your family and friends.
Sincerely,
Dr. David Negron
Superintendent
[email protected]
---
Saludos Estudiantes, Familias y Miembros de la Comunidad del Distrito 89,
Aprovecho la oportunidad para brindarles información sobre las principales iniciativas y programas de nuestro distrito. Estos son solo algunos de los artículos sobre los que usted leerá en este boletín:
Asociación con la Universidad Dominican
Becas otorgadas
1:1 Iniciativa Tecnológica
 Nuevos Recursos Curriculares
Aire Acondicionado
Usted siempre podrá encontrar información relevante y actualizada en nuestro sitio web. En los próximos meses también tendremos información sobre el trabajo de nuestro distrito, en el desarrollo de un sistema estandarizado de calificaciones para nuestros estudiantes. Este sistema proporcionará a nuestras familias información más detallada y relevante sobre el progreso académico de sus hijos.
Sé que es difícil de creer, pero el invierno ha llegado. El distrito monitorea de cerca el pronóstico del tiempo a través del Servicio Meteorológico Nacional para tomar la decisión de cerrar la escuela debido a las inclemencias del tiempo. Sabemos que cerrar la escuela es perjudicial para el proceso de aprendizaje e inconveniente para las familias, por lo que sólo tomamos esta decisión cuando es absolutamente necesaria para garantizar la seguridad y el bienestar de nuestras familias, estudiantes y personal. En caso de que necesitemos cerrar la escuela, la información será publicada inmediatamente en nuestro sitio web, redes sociales y a través de todos los canales locales (2, 5, 7, 9 y 32), así como en las emisoras de radio WBBM-780 y WGN 720. También puede consultar nuestro estado en el siguiente sitio web: https://www.emergencyclosingcenter.com/
El año pasado utilizamos días de e- Learning (aprendizaje electrónico) para recuperar el tiempo perdido en la escuela debido a días de emergencia/ nieve. Esperamos utilizar los días de e-Learning de nuevo este año, en caso de que tengamos algún día de emergencia/ nieve. Si cerramos las escuelas y realizamos un día de e-Learning, lo comunicaremos lo antes posible a nuestros estudiantes y familias. Puede encontrar información adicional sobre los días de e-Learning en nuestro sitio web: https://www.maywood89.org/elearning-days/
Es importante recordar a nuestras familias que la asistencia es un aspecto importante para conseguir el éxito académico de su hijo/a. Le pedimos que por favor programe, cuando sea posible, la cita de su hijo/a fuera del horario escolar para que no pierda clases. Los estudios demuestran que los niños con buena asistencia obtienen buenos resultados académicos.
Espero que disfruten los días festivos venideros con su familia y amigos.
Sinceramente,
Dr. David Negron
Superintendent
[email protected]