A MESSAGE FROM THE SUPERINTENDENT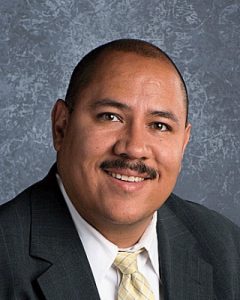 Greetings District 89 students, families and community members,
This past academic year our district embarked on a journey to develop a comprehensive Strategic Plan for the district. We started by developing a Strategic Planning Committee that represented every school and every community in our district. In addition, we held community engagement forums and surveys to obtain additional feedback and direction. In all we had hundreds of individuals involved throughout the strategic planning process. As a result our Board of Education approved our new comprehensive Strategic Plan at our June Board Meeting. The following Mission and Vision statements were developed after several months of hard work and feedback.
Mission:
District 89 empowers, educates and inspires students to achieve personal excellence in a multi-cultural society.
Vision:
District 89 will be the school system of choice and community pride.
Our entire strategic planning process and the final Strategic Plan can be found on our website at https://www.maywood89.org/strategic-planning/ . We feel strongly that our new Strategic Plan and strategic goals will lead to continued student success.
Este año académico, nuestro distrito se embarcó en un viaje para desarrollar un Plan Estratégico integral para el distrito. Comenzamos desarrollando un Comité de Planificación Estratégica que representaba a todas las escuelas y a todas las comunidades de nuestro distrito. Además, organizamos foros y encuestas de compromisos comunitarios para obtener información adicional y dirección. En total, tuvimos cientos de personas involucradas a lo largo del proceso de planificación estratégica. Como resultado, nuestra Junta de Educación aprobó nuestro nuevo Plan Estratégico integral en nuestra Reunión de la Junta de junio. Las siguientes declaraciones de Misión y Visión se desarrollaron después de varios meses de trabajo duro y comentarios.
Misión:
El Distrito 89 empodera, educa e inspira a los estudiantes a alcanzar la excelencia personal en una sociedad multicultural.
Visión:
El Distrito 89 será el sistema escolar de elección y orgullo de la comunidad.
Todo nuestro proceso de planificación estratégica y el Plan Estratégico final se pueden encontrar en nuestro sitio web en https://www.maywood89.org/strategic-planning/. Creemos firmemente que nuestro nuevo Plan Estratégico y nuestros objetivos estratégicos llevarán al éxito de los estudiantes. Como siempre, animo a que comparta este boletín con su familia, amigos y vecinos.
Sincerely,
Dr. David Negron
Superintendent of Schools
[email protected]